In the midst of politely disagreeing with me and providing historical context as to why "The Los Angeles Angels of Anaheim" is pretty cool in his book, my friend Timothy commented earlier that he and his family are about to batten down the hatches in New York for an impending blizzard.
I had to look up blizzard. Man, those things sound like they suck. Over here in the south of California, the closest we ever came to a blizzard was when it used to be an item on the ice cream menu at Foster's Freeze. Or was it Dairy Queen? No, it was Farrell's. Anyone remember Farrell's?
Not to rub it in too much, but dang if it ain't been bodacious since I can't remember when. Meteorologicalist types refer to this weather pattern as La Niña, the opposite of El Niño, which is what we had with last year's near record-breaking rainfall. Word around the Doppler radar is that this present La Niña might stretch through the rest of winter, leaving L.A. high and dry.
All I know is that this has been one gorgeous week. Temps in the upper 70s to low-to-mid 80s, sunny skies… nice. And this false spring is bringing all the plant life out of hibernation early. Our brush cherry tree is bursting with fruit and the fig leaves have started appearing. Even the citrus tree that I was actually hoping was dead has put out tiny little citruses. Best of all the hydrangeas, which go all bare bones in the fall and winter, are looking at there calendars wondering how the hell they could have overslept so long.
I don't have the heart to tell 'em they've been woken up early. Various flowers are making their entrances, and dang if I didn't find a bird nest presently under construction in the unknown backyard tree currently festooned with fragrant little blossoms that are keeping the bees very busy.
In short, sorry about your blizzard Timothy. Here are some pix from around the house.

Brush cherry fruit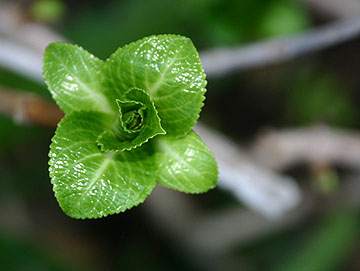 Hydrangea leaves

Flower power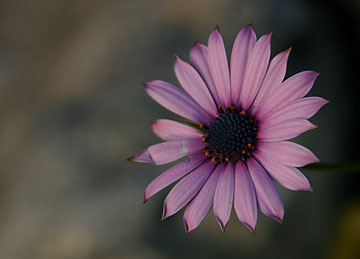 More flower power

Tiny fig leaf that will eventually be like a foot wide

Shadow on the front steps