Nice bike ride last night; a 13.5-mile route that I cobbled together via Gmaps for the IAAL•MAF's previously pretty regular Thursday night downtown rides. With friends Stephen, Alice and Michael onboard we back-and-forthed the L.A. River over eight of the 10 bridges that span her from Washington Boulevard up to Broadway north of Chinatown: Washington Boulevard, Olympic Boulevard, 7th Street, 6th Street, 4th Street, 1st Street, North Spring Street, North Broadway (not crossed: Cesar Chavez/Macy Street bridge; North Main Street bridge).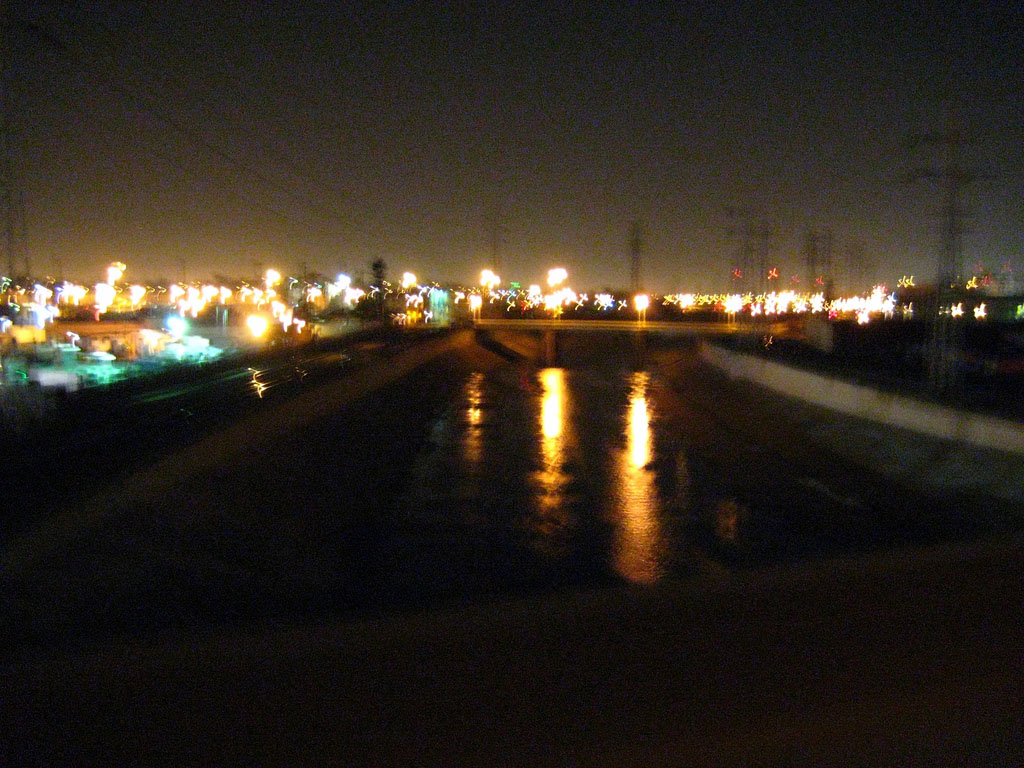 From the North Spring Street Bridge looking southeast.
Flickr set of other in-motion (i.e. blurry and dark) pix here.