Mon 22 Nov 2010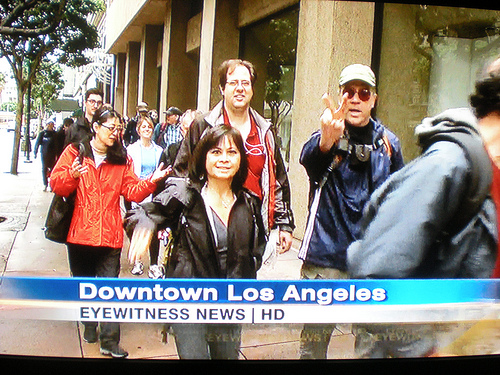 Hey! Here's yours truly with my friends Joni and Don at the beginning of Michael Schneider's 5th Great Los Angeles Walk (GLAW). I found the above screen capture in Michael's walk recap on his Franklin Avenue blog, taken from the piece Eyewitness News did Saturday afternoon on the event. Peace.
And for more visuals along the almost-16-mile hike, check out my photoset here on Flickr, and the GLAW group pool here.
No Responses to " GLAWkers GLAWking "
Sorry, comments for this entry are closed at this time.