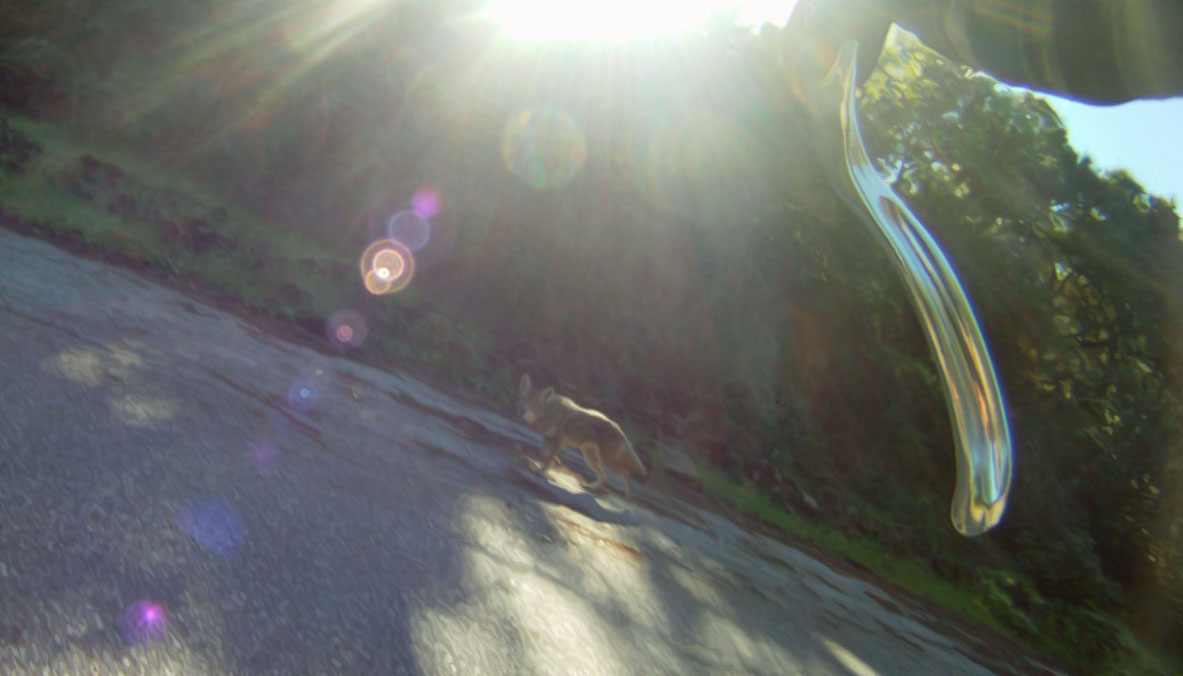 click image for the bigger picture
On an awesome Thanksgiving Day ride up and over Griffith Park, I encountered this healthy looking specimen of coyote padding along Mt Hollywood Drive in the opposite direction, and I dutifully turned around and pedaled after it given what appeared to be an apparent habituation to humans. I chase and yell because I love and because fearlessness to us humans will get a coyote kilt.
Timelapse video of the ride forthcoming (of which this is a still), but it's huge and taking forever to upload to YouTube.