Unlike my elaborate Halloween doings, the decorations of which get installed over the course of a week or so, Christmas lights at the Campbell household are not subject to a lot of variation (nor are they usually up so early but while still bumming over Alabama's loss to Auburn I needed something to get my mind off the heartbreak).
We run strands of icicles across the rain gutter, the dormer and the garage, with a strand running up the front steps, and deer in the planter box in front of a wreath. In other words, it takes a few hours of one day instead of five or six — though it does involve me contorting along some potentially precarious elevations, and inevitably getting some roof shingle burn on my calves because I always forget and wear shorts for the duration.
But it's all worth it (click for the bigger pictures):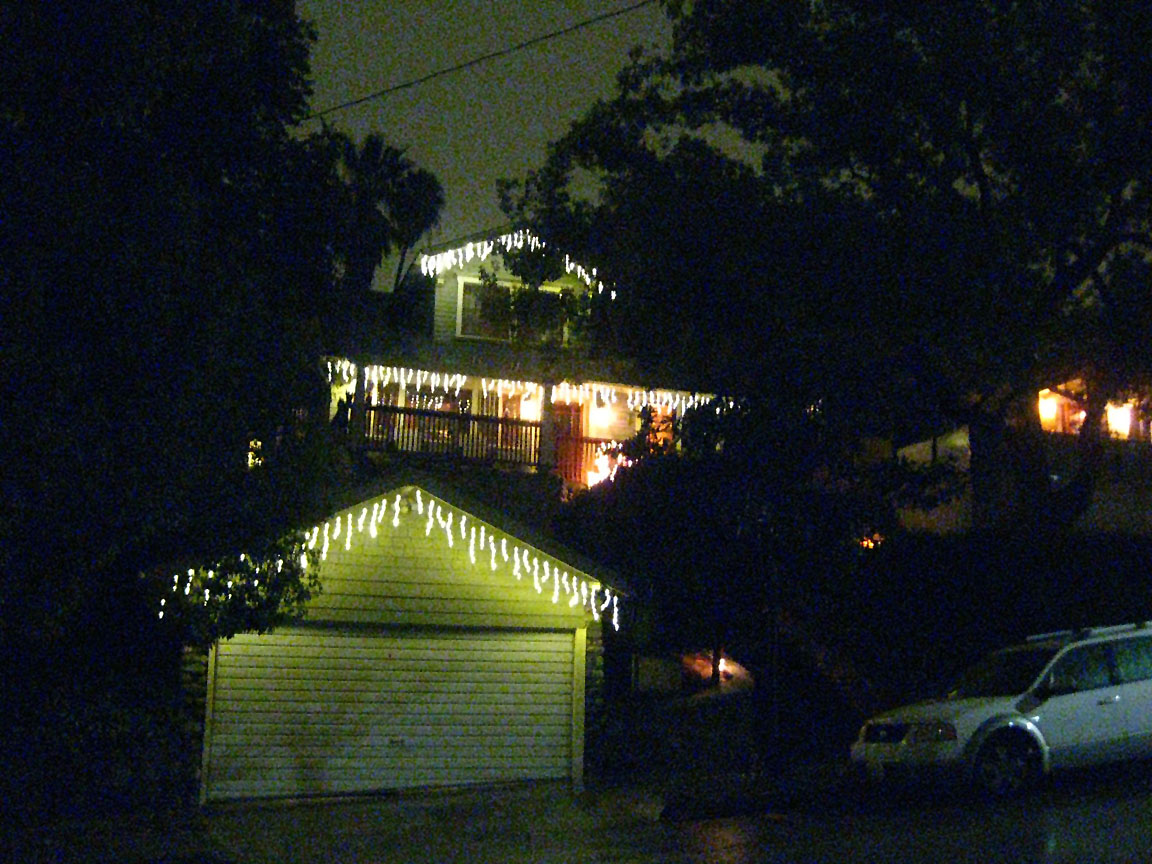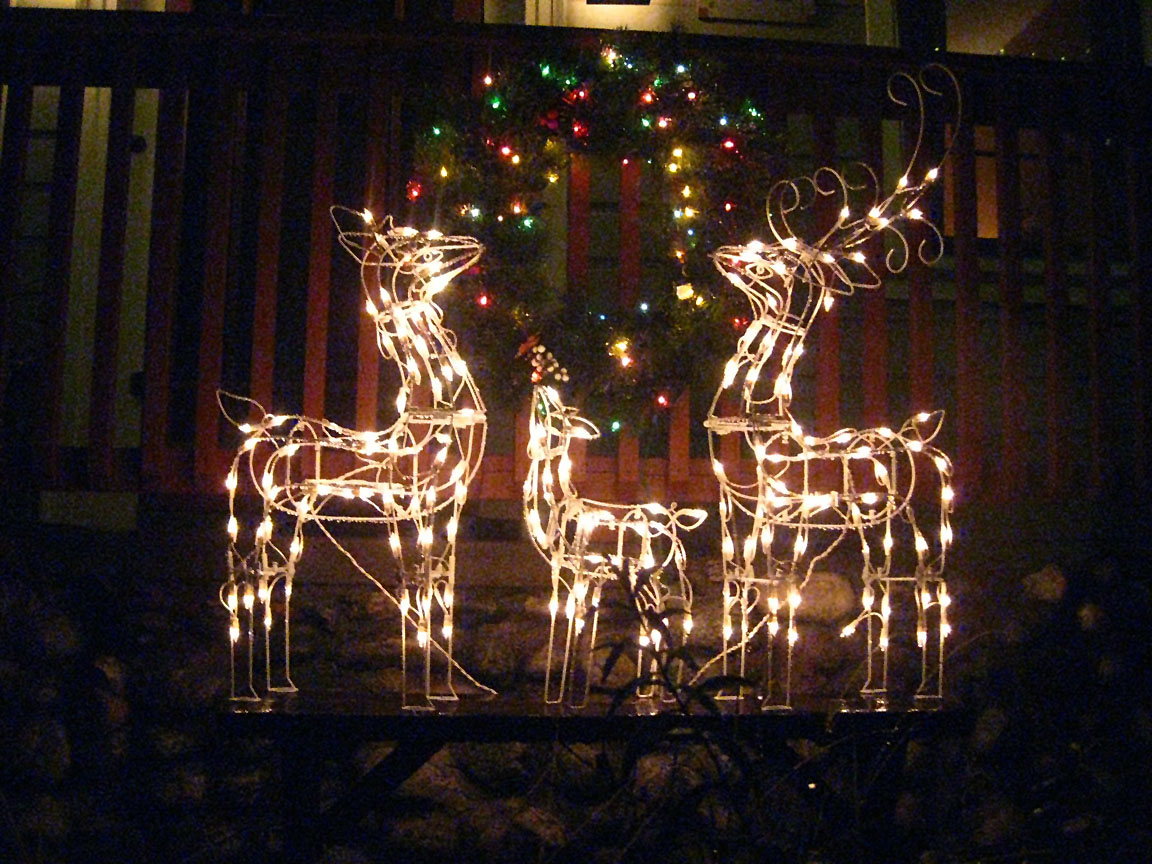 Happy holidays!