Susan and I are back from our trip to Orange County where we had lunch at the dim sum palace known as Sea Food Paradise in Westminster, at the entrance of which I found this concrete truth:
 And inside I had plenty of this:
 I had incorrectly called the above "butter encrusted shrimp" in the post below. It's actually mayonnaise encrusted shrimp and if I ever find it closer to home I'll be most ecstatic, but until then I won't be waiting years to go back to Westminster's Little Saigon and getting me some more.
Afterwards we journeyed furthur south to Newport Beach's Fashion Island, site of the Newport Beach Film Festival where we saw my friend Billy Savage and watched the screening of Klunkerz, his  excellent documentary on the origins of mountain biking and the gawds who created it.
Here he is beforehand (center), talking with a bunch of the sport's and film's enthusiasts: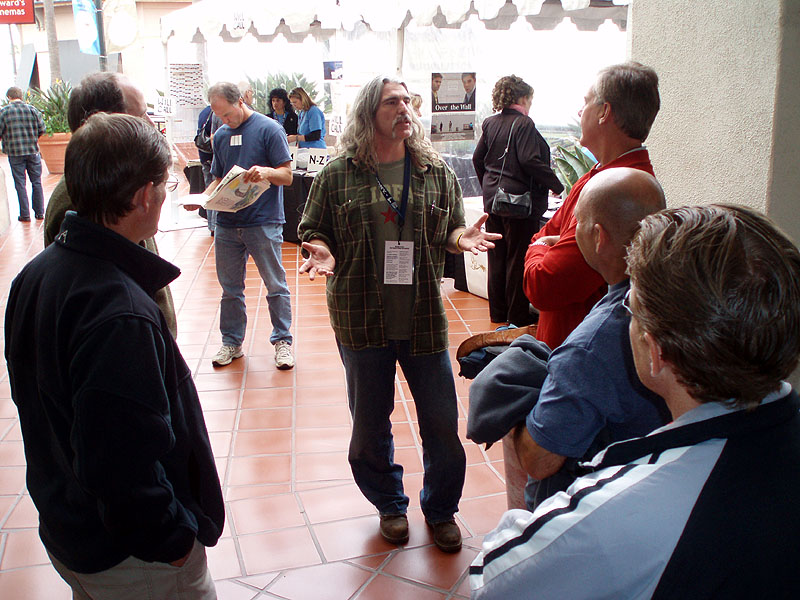 Way to go Mr. Savage. Now maybe one of these days you'll be able to get back on your mountain bike instead of just talking about them!