Much to my, surprise the photo I posted yesterday, which I justthisminute retitled "Three Minutes With Venus," drew a pretty large and blessedly empathetic crowd (thanks again to Clifford at Asymptotia pointing at it and laughing — with me, not at me!).
Not that I need to follow it up, but along the same lines of timed exposures this evening I pixelized a cactus flower that's just about to bloom. Thankfully this was taken on solid land and the shutter was only open for 1.6 seconds so I got the result for which I was looking (click to enlarge):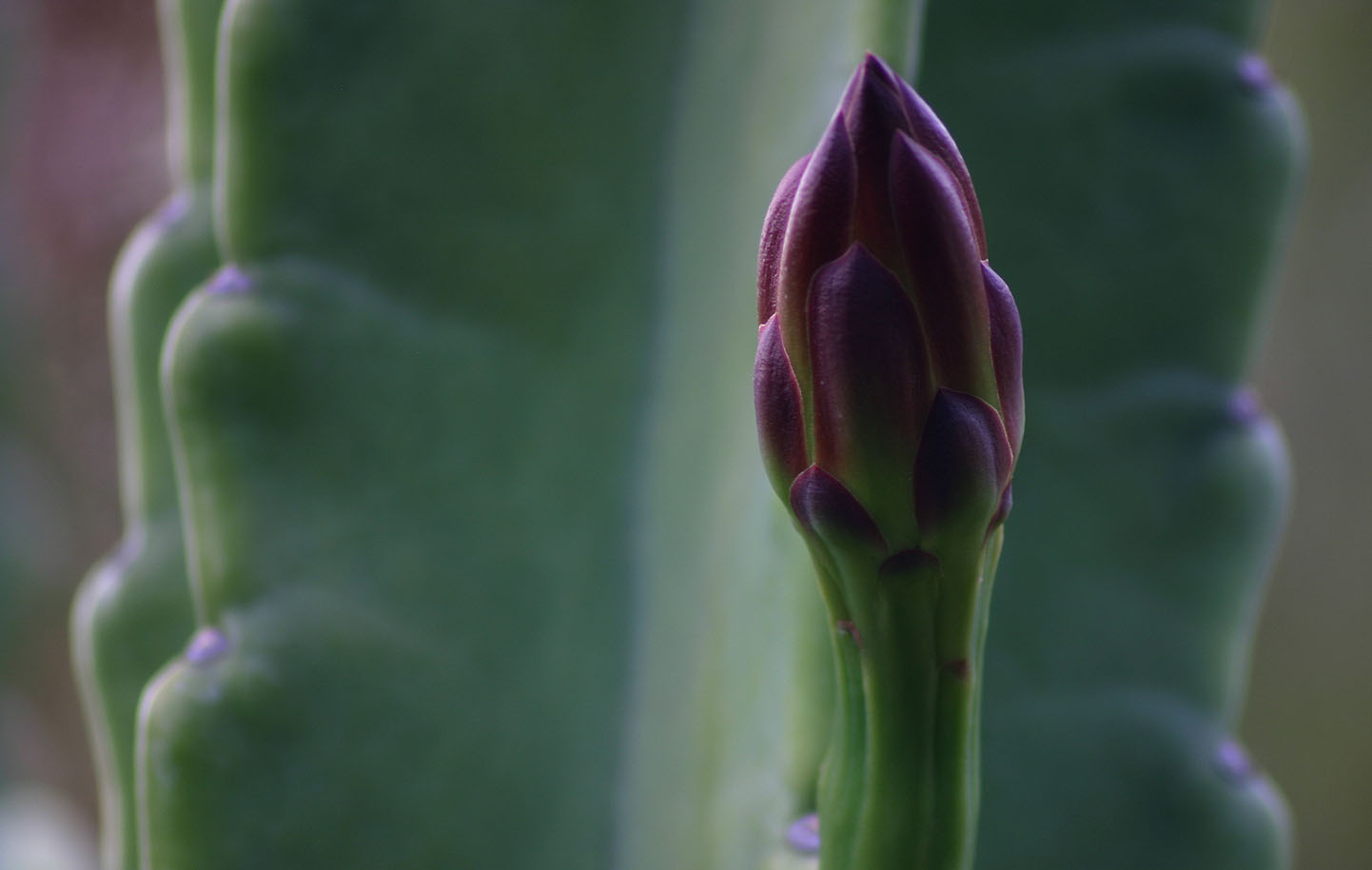 I'll be keeping my eyes open to see if she blossoms tomorrow so check back in for the inevitable and spectacular metamorphosis.