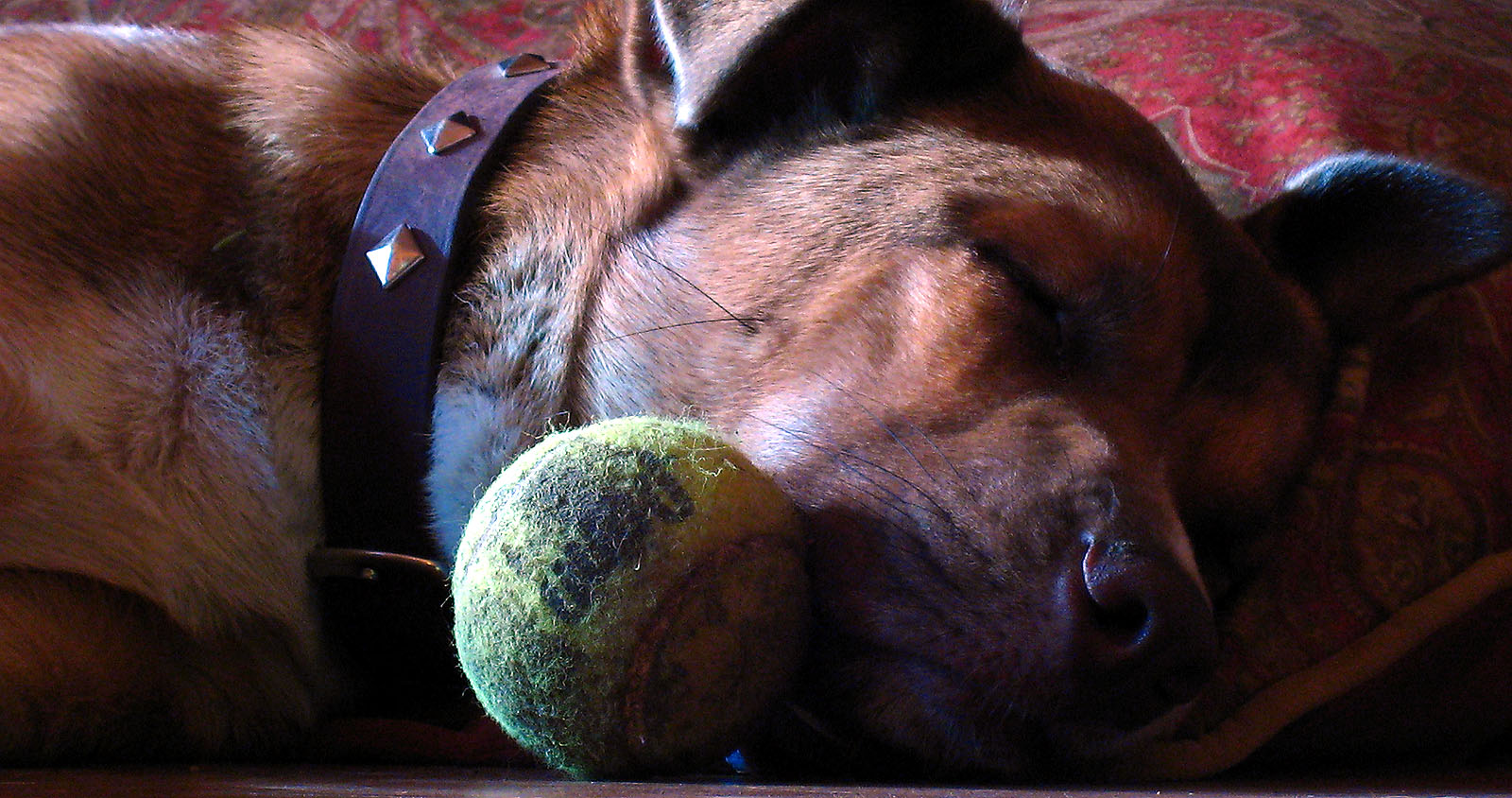 click to quadruplify
This is my new favorite picture of Ranger, napping on the library floor appropriately with her ball.
Ranger has an endearing routine when she's awake and wants to play a little fetch or wall ball (the record of which currently stands at 52). Whenever I get up from my desk, so does she get up out of her snooze and with ball in mouth follows. Wherever I stop be it bathroom or kitchen or outside so does she and momentarily thereafter releases the ball so that it hits the floor and bounces a couple times. If I don't respond properly, she'll pick up the ball and let it go again to bounce-bounce-bounce to a stop. Most of the time I tell her no, but eventually I give in.
She has me very well trained.