Seems I can't walk down the brick walkway through the sidegarden of the house without finding something fascinating. Today's example being a wasp that was moving along the rocks with something in its jaws. An eggsag? A coin purse?
Nah just a spider it had invited to lunch: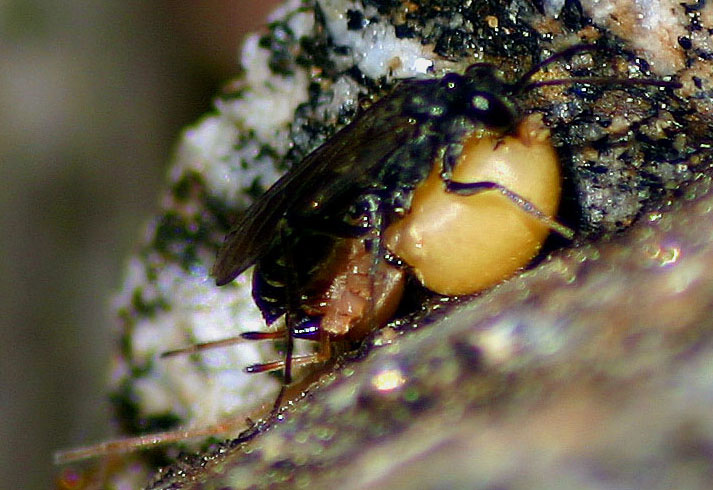 Other members of today's garden party are here on Flickr.