Well we thought the time had come, but it turns out after a re-read of the instructions we were actually way overdue in taking the next step with the most advanced of the four avocado seedlings we'd been nurturing in the kitchen windowsill since last month.
Whereas we thought we were supposed to let the thing grow to a foot long and then cut it back to six or seven inches, nope. We missed the part where it instructed to cut it back to three or four inches when it hits six inches tall.
Oops.
So we improvised and cut it back to about seven inches then put it in a pot whereupon we crossed our fingers and hoped we didn't totally mess things up.
More pix of the potting after the jump
All images can be doublified: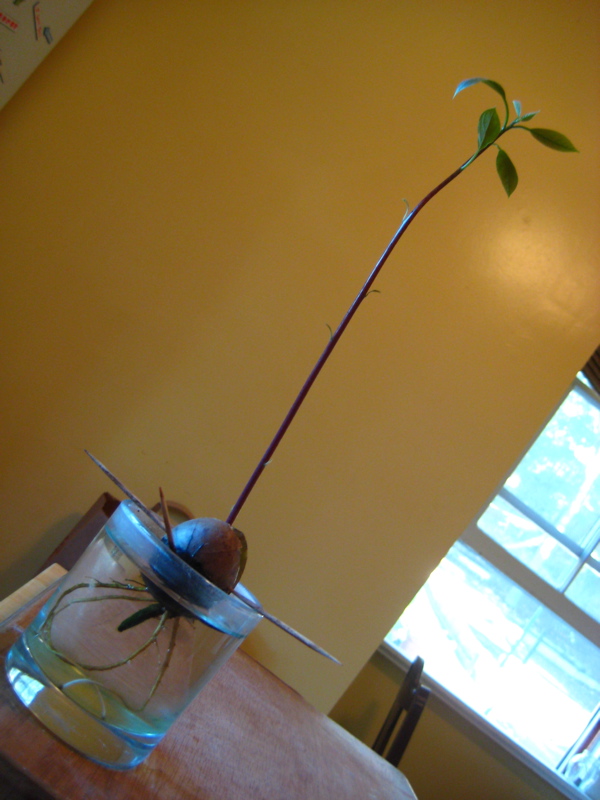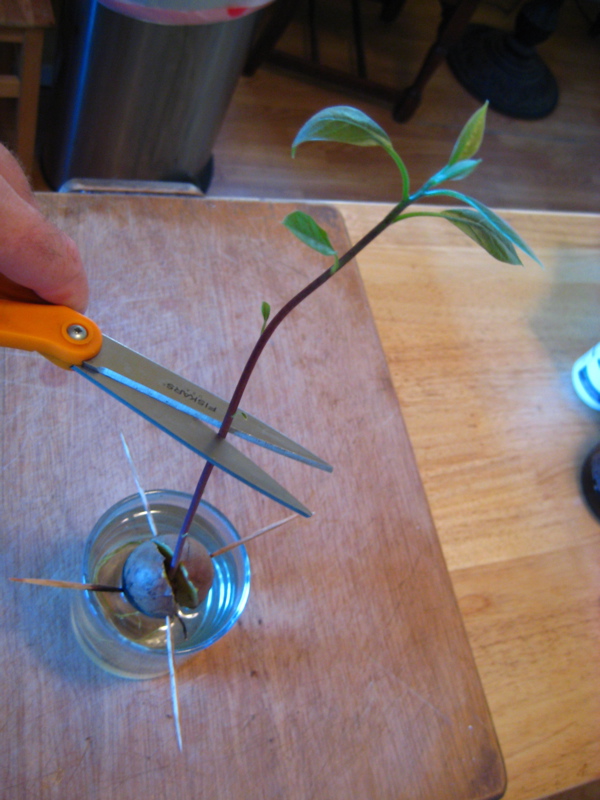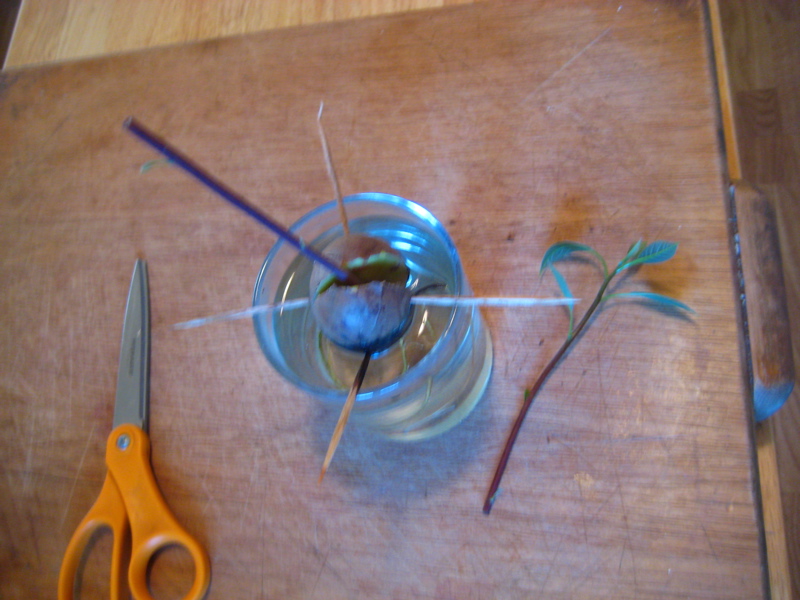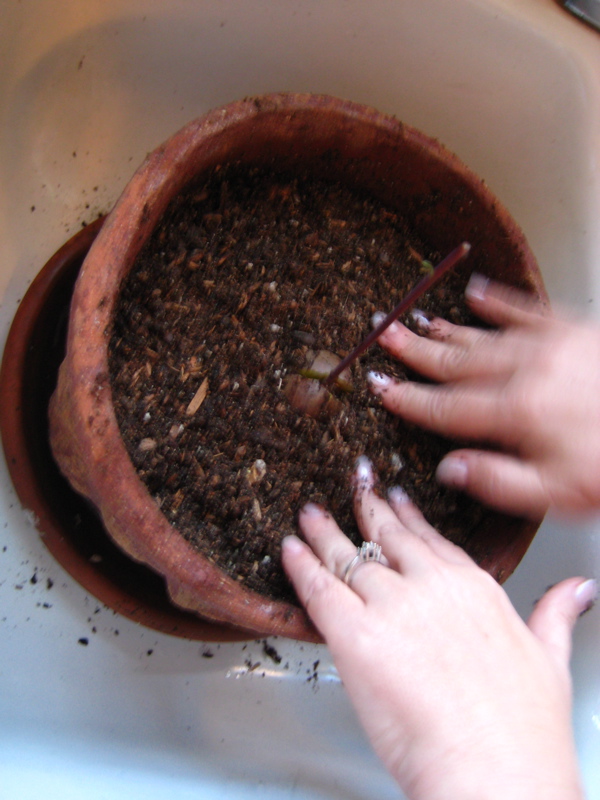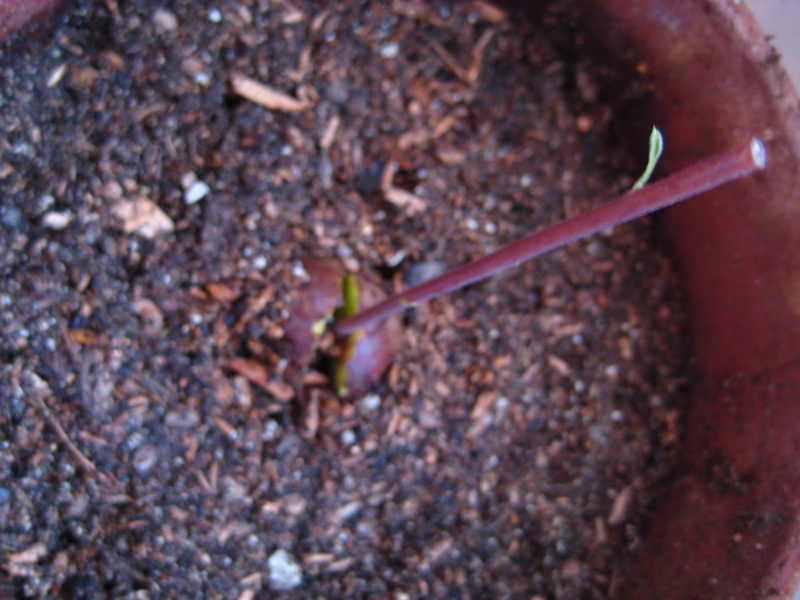 We'll give it it's first day in direct sunlight tomorrow! Grow, baby. Grow!