I can't remember if I first spotted it Monday or Tuesday this week, but on one of those days while bike commuting to work south on Redondo Avenue in between Pico and Venice boulevards I spied a discarded wooden bench curbside. The first time it was upright and the next day it was turned over. And when I saw it on Thursday I knew it had to be mine.
So I told Susan about it and how it would look just about perfect at the foot of the river rock wall that fronts the porch and she was all like "Duuuude! I've wanted a bench there for like the longest time" and I was all "Duuuuuuuuuude!!" and thus we decided after coffee early this morning to reconnoiter at 0830 hours and proceed on a Mid-City recovery mission, which was not only successful but also yielded a beaten four-shelf colonial style bookcase (for the basement) and included the added celebratory bonus of breakfast at Roscoe's Chicken & Waffles on Pico.
The bench itself is fully waterlogged from the rains and distinctly aged and weathered andwobbly, plus its previous owners had seen fit to nail a quilt over the seating area that was delightfully moldy and mildewed and delightfully difficult to remove, but ultimately I did and after hammering some strategic reinforcing followed by a test placement of my 220 pounds upon it wherein it did not collapse, I documented its new and honored place below as the cats gave it varying levels of attention (click to triplify):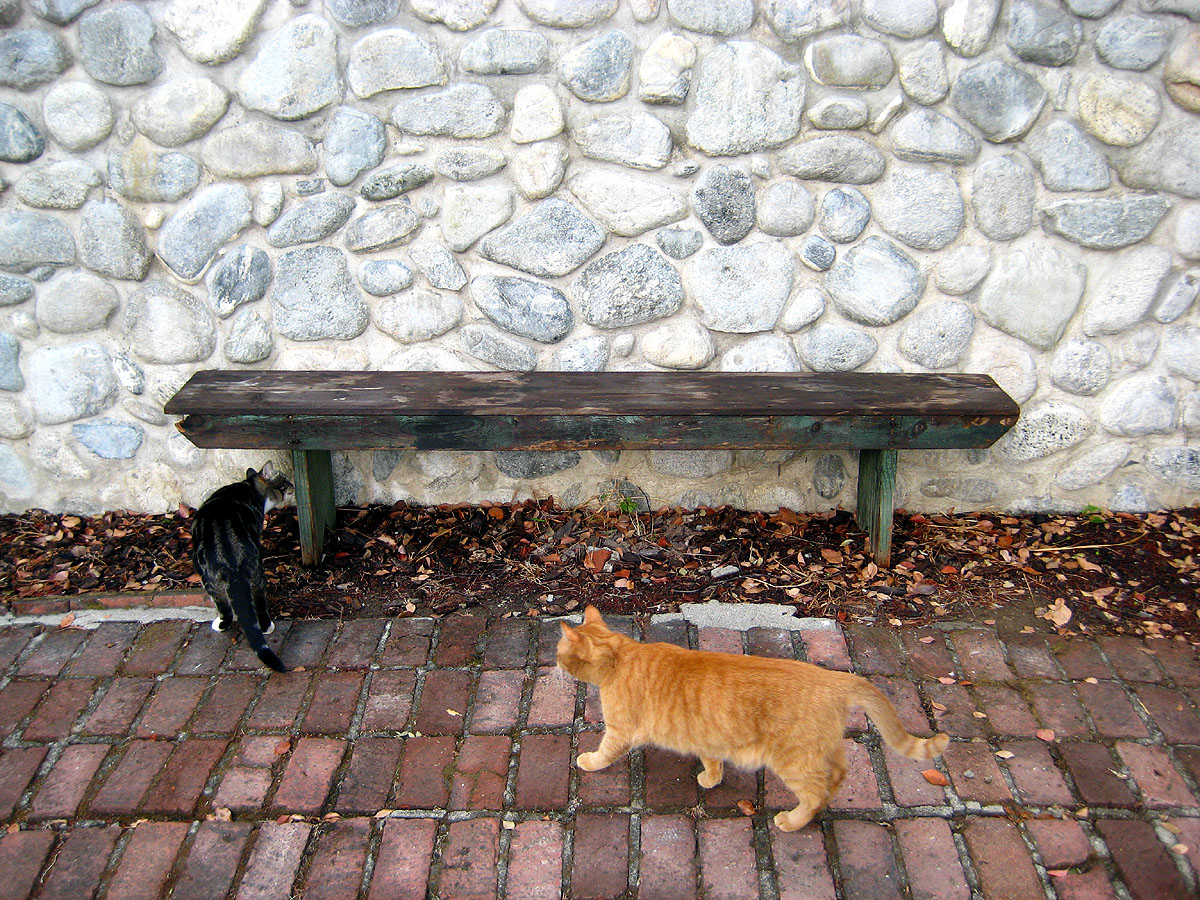 Susan has pix of the actual recovery that I'm sure she'll be posting to her blog, but in the meantime there's a photoset titled "Eight Photos Of A Bench And Two Cats" here on Flickr.