It's been awhile since I've checked in with a progress report on the four avocado seeds we began nurturing back in August. While I'm sad to report the demise of the slowest-growing one that fell victim to Ranger who de-potted it after we potted it and moved it outside, the other three are all moving on up… each at their own pace: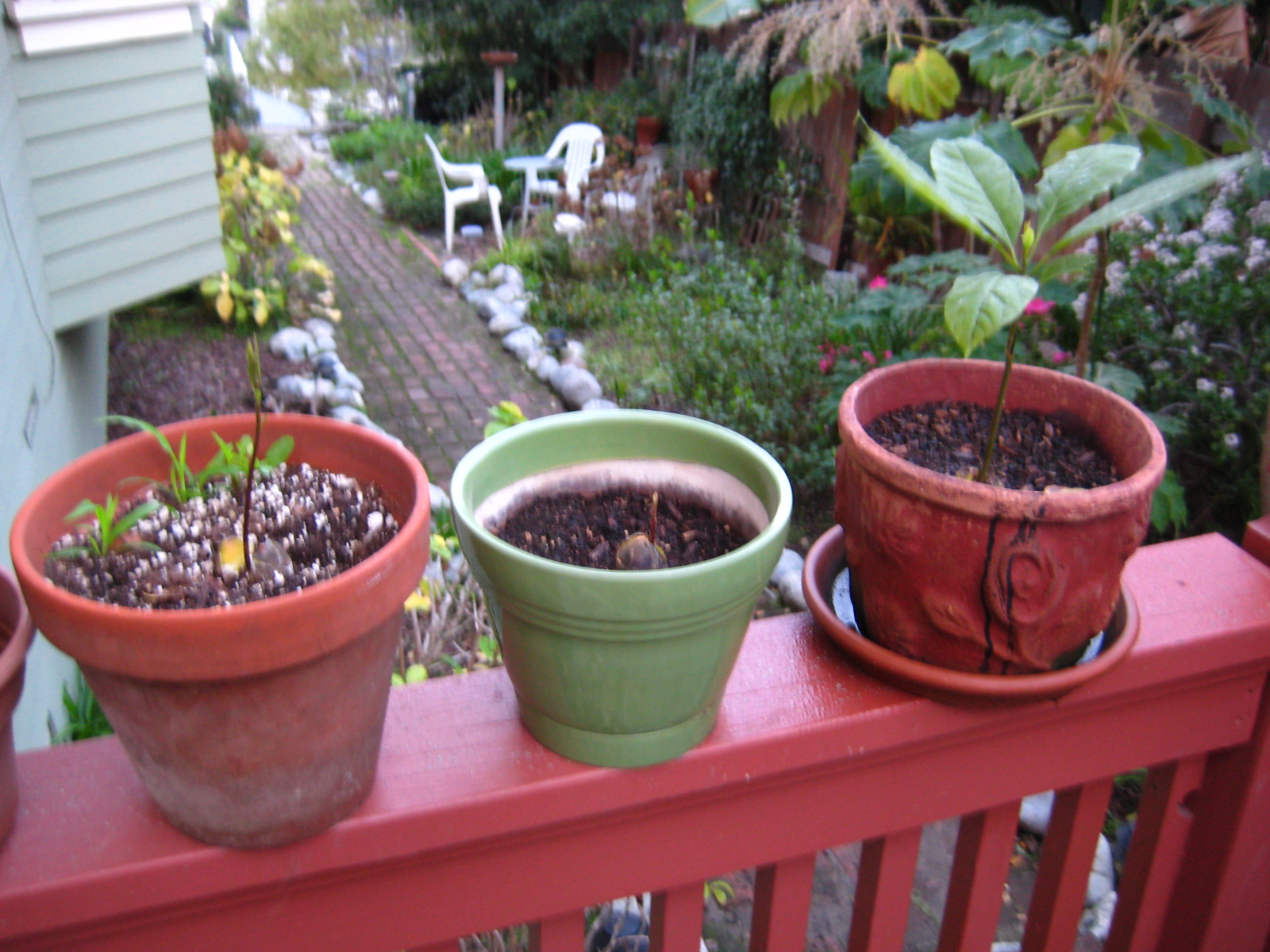 The one on the far right is waaaaay out ahead of the other two.  The one in the middle, frankly, I was surprised to see sprout — and that only happened about a month or so ago. The one on the left is somewhere in the middle of the two.
Closer-up snaps of the two smallest ones after the jump.