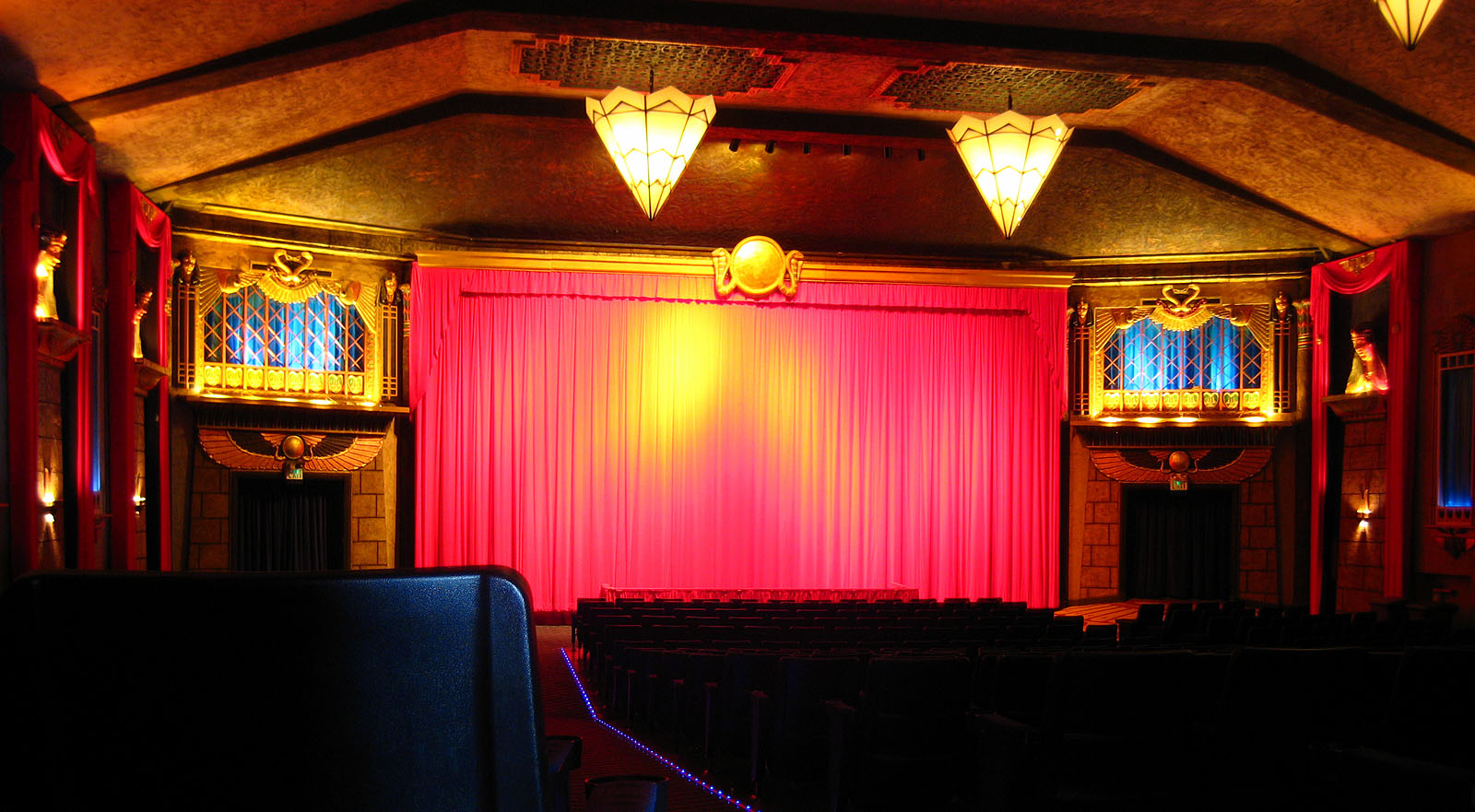 (click to quadruplify)
This morning my friend and fellow IAAL•MAF'er Manny and I scouted out next Saturday's Watts Happening II Ride down to the 54th Street location of the horrific SLA/LAPD shootout of May 1974  and back where we arrived just in time for Mama's Tamales to be open for a bite.
Getting back home a bit after the noon next on the agenda was a bike ride with Susan up Sunset to the famed and fabulous Vista Theater for the $5 bargain matinee screening of "There Will Be Blood" (which while being some powerful filmmaking and acting I'm still trying to decide if I actually liked or not).
On the way out I set the cam on a low wall in the back of the auditorium and grabbed this three-second snap to show why it is one of my favorite places to see a movie.