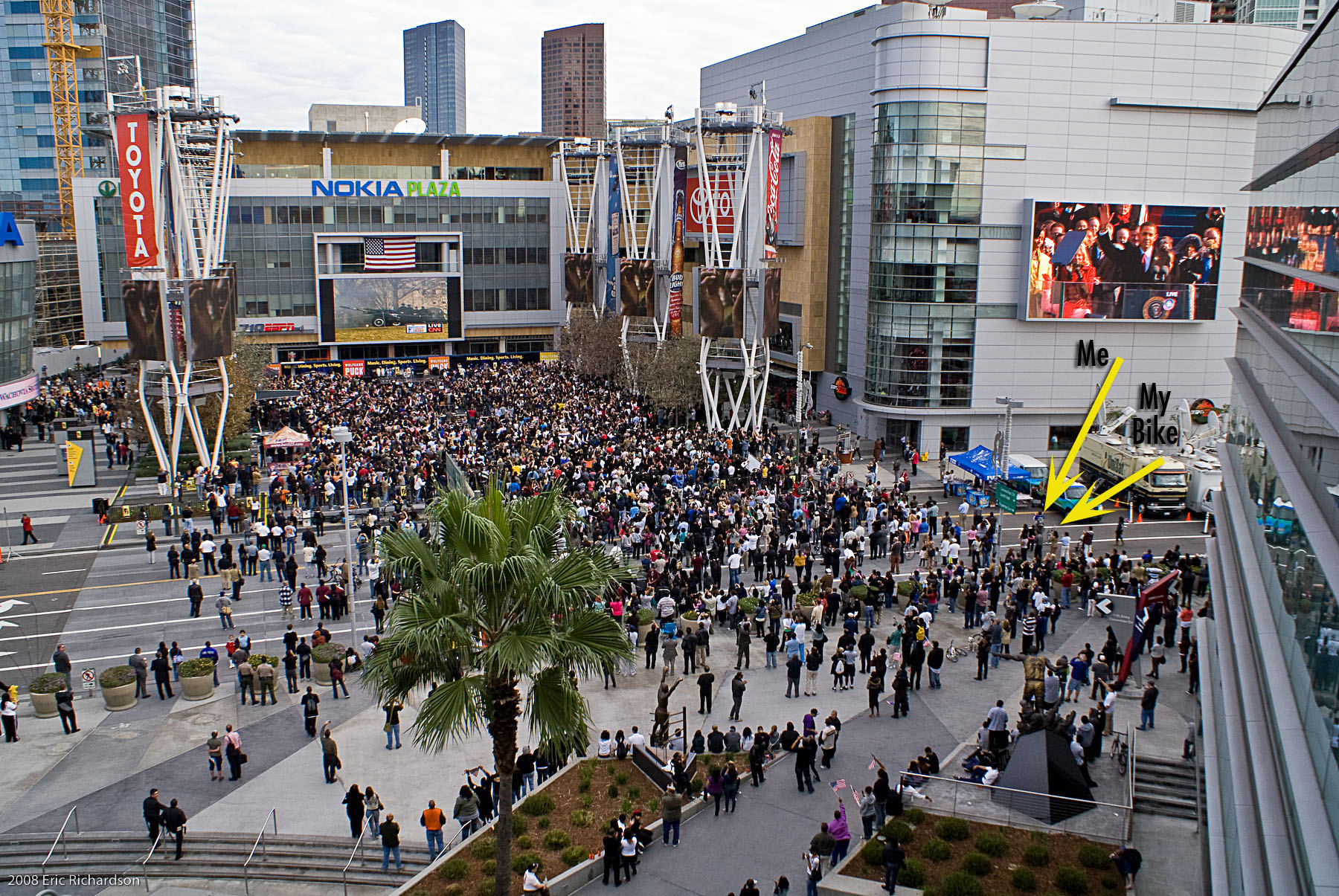 Thanks to my friend Eric Richardson of Blogdowntown and his excellent coverage of the inauguration event held at L.A. Live's Nokia Plaza Tuesday morning, I now have visual confirmation of my presence in his photo, above.
See me and my bike there? No, over there. In the back — what can I say I got there just before Aretha sang. No, I'm on the right. Farther right. Keep going. By those two giant yellow arrows . Yeah, those. The ones labeled "Me" and "My Bike."
Click for a much larger version where you still can't see me in those moments immediately following the administration of the oath, standing in the middle of Chick Hearn Way and tearing up like a baby while clapping like a madman.
Bonus! For a less teary and mad and decidedly less hard-to-find me, check out this screengrab featuring an image the camera-ready Bryan Frank got shortly after I arrived and introduced myself to him as a long-reading fan of his blog BeFrank. Dude went and posted it to and inauguration slideshow at the CBS/KCAL site: