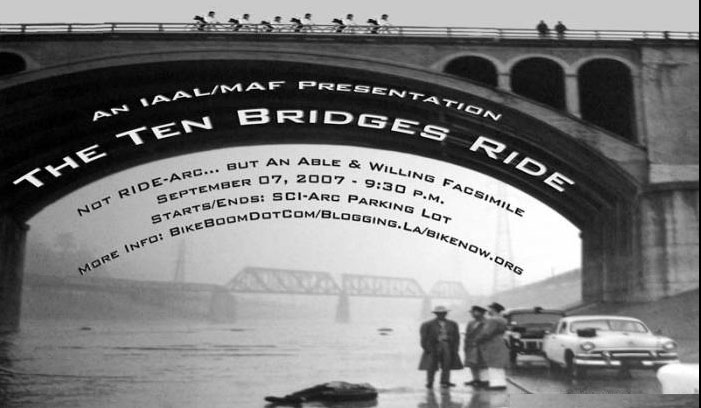 Back in September 2007 the now-shadow-of-its-former-self IAAL•MAF staged a ride that's still talked about for being full of awesome: The Ten Bridges Ride.
And it was just that, a bike ride over ten of the L.A. River's bridges: Washington Boulevard, Olympic Boulevard, 7th Street, 6th Street, 4th Street, 1st street, Cesar Chavez, Main Street, Spring Street and Broadway.
As part of my ongoing Bike Every Day In May endeavor I'll be re-tracing that route tomorrow morning departing from Silversun Plaza (Sunset Boulevard and Parkman) at 7:30 a.m. Company welcome.