I got home early enough yesterday afternoon to get started and finished emptying the contents of this 200-pound box and assembling the various parts into a love seat, two chairs and a coffee table, otherwise known as The Anniversary Present That Almost Wasn't.
While putting everything together I was very pleased that Susan was very pleased with my choice of design style and color, but as expected all four pieces just were not going to fit on our front porch. So this morning when I got busy with the big list of chores, first up was figuring out what would work best out there — which quickly turned out to be the two chairs and the coffee table.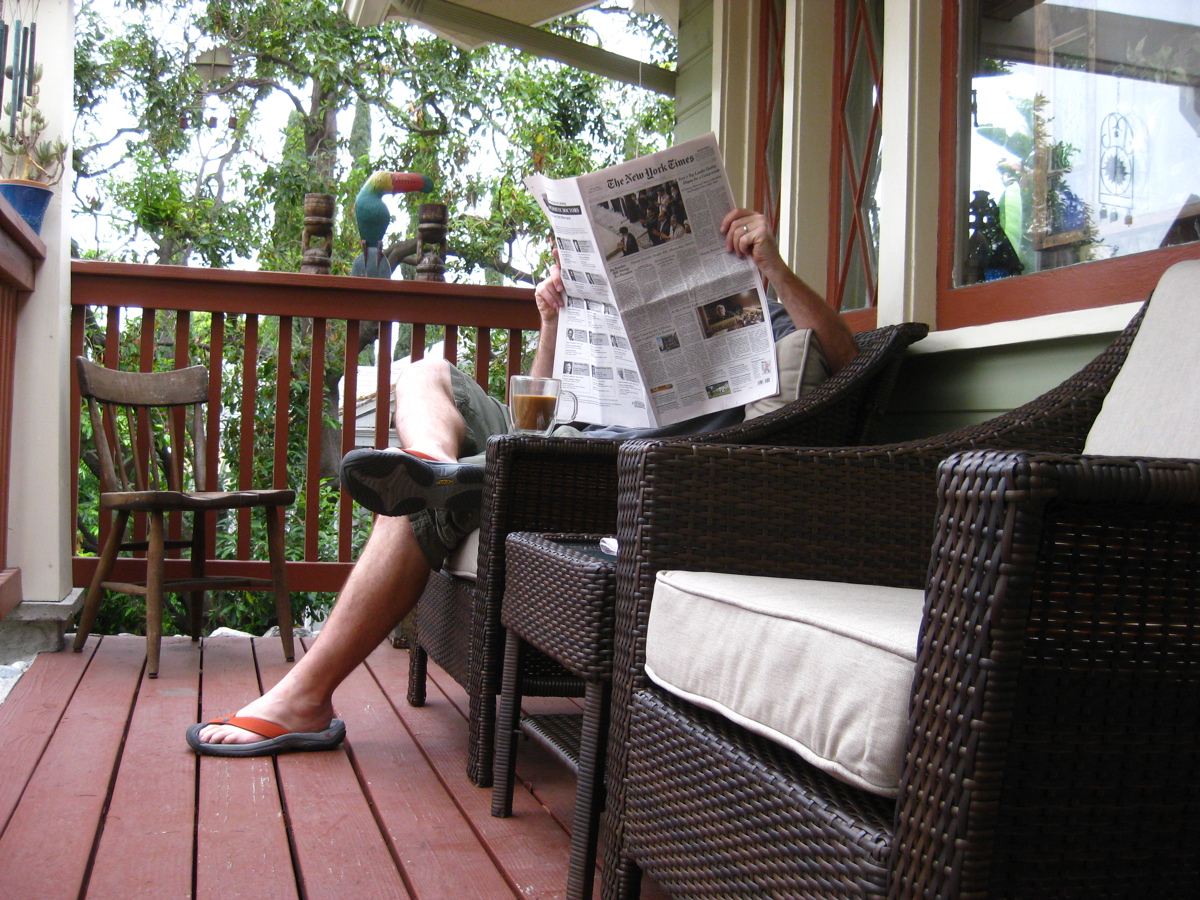 No, not on my To-Do list was there anything about me burying my head in the newspaper and having a cuppa joe — otherwise known as Saturday Morning Heaven — but I had to test the chair for comfort and position and what better way than to bury my head in the newspaper and have a cuppa joe!?
Later on that morning I found sleepyhead Susan had finally arisen and was doing the same thing and so I deviated from my tasks to join her in watching the neighborhood go by for a spell.
Like I said: HEAVEN!