Frankly though I've mourned the passing of a voice and talent that I literally grew up with, Michael Jackson's public memorial madhouse service scheduled for Tuesday at Staples Center is so not a be-all/end-all event for me and I submitted my request for tickets rather sheepishly.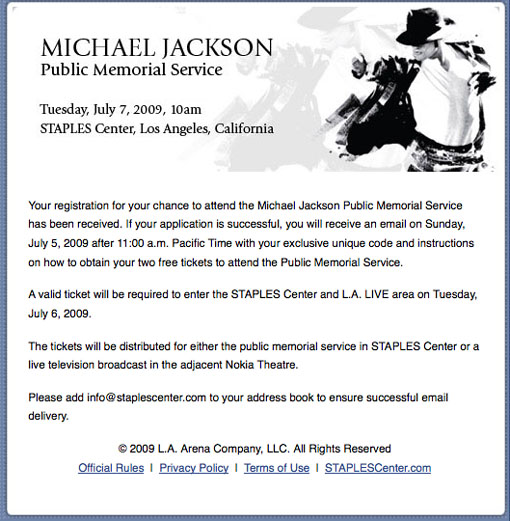 I'll be veeeeeeeery surprised if my name gets pulled from among what will undoubtedly be the hundreds of thousands out of the proverbial hat. But if indeed I become the recipient of tix to the event and seeing as I have the day off I might just bike on down into the vortex of the grief storm to see what I shall see.
And if the scene turns out to be even more out-of-this-universe crazy than expected I can always adjourn to Wurstkuche or Blue Star and raise a glass in private tribute.