With storms lined up and on approach to Los Angeles like a series of jumbojets coming in for landings at LAX, of course I placed my trusty high-tech Precipitation Collection Apparatus in prime position to accumulate a sample measurement of the rainfall coming down on our Silver Lake house in the 90026.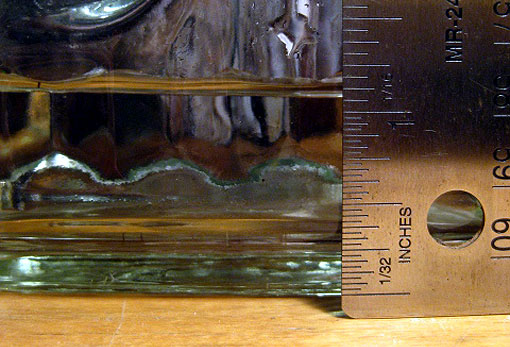 In roughly the 24-hour period commencing 2 p.m. Sunday, January 17, the tally stands at 0.96875 inches* that descended through an opening in the container measuring approximately 3.25 inches in diameter.
*Measurement takes into account the bottom of the container and the 1/16th inch gap between the ruler's edge and the zero mark. Yeah, I take this crap way too seriously.