I don't ever need an excuse to go to my favorite restaurant, but this time I have one. After attending the party celebrating its grillmaster's 1941 Tatra T87 win in the New York Times Collectible Car of the Year contest, I did as I said I would and took the photo I snapped of the car's badge, goofed with it a bit in Photoshop and ordered up a mounted canvas-ized print of it from Snapfish.
I told Susan that if it arrived this week and it didn't look like a total piece of crap, we'd be dining at Blue Star Saturday so as I could present it to Paul as  token of my esteem and admiration.
Sure enough, it arrived yesterday and I think it looks pretty cool (click it for the bigger picture):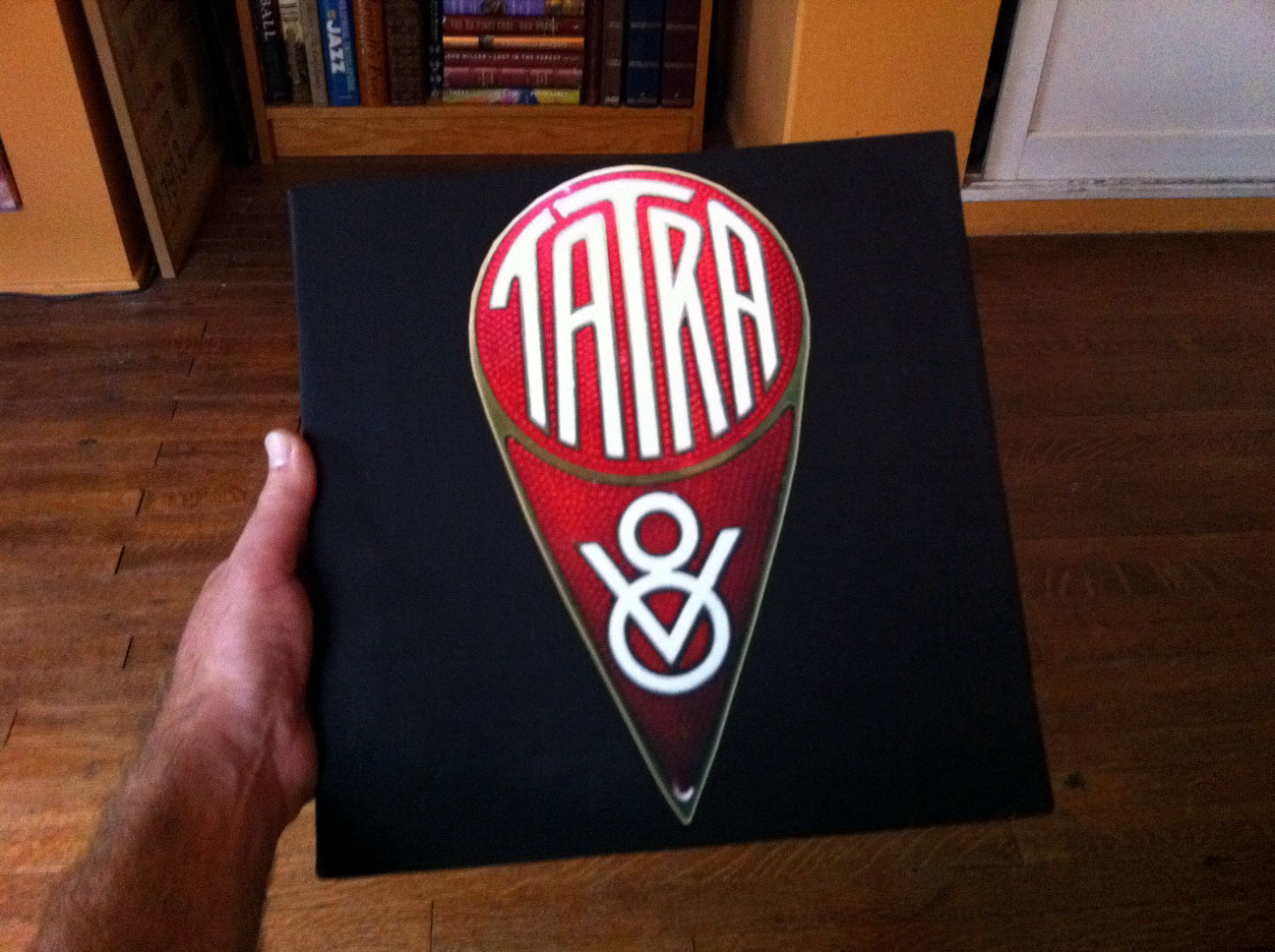 Date burger, here I come!