A horrible day spent laid-up feverish and weak from a fast-acting stomach bug ended with a big exclamation point in the form of a 6.8 earthquake experts are saying was epicentered coincidentally in the exact vicinity of where we're staying: about 55 miles north of Chiang Rai, Thailand.
When it first hit I thought the rumble was that of the air-conditioning system kicking on, but within a second or two I jumped out of bed to get away from the large sliding glass balcony doors that were rattling substantially.
Susan had just arrived back from dinner and I made my way to her by the room's entry and we rode the thing out, which got worse before it stopped.
Some bottles in the bathroom had shattered, as did an empty water bottle on the desk, but other than the balcony light fixture becoming decidedly less fixed, everything seemed intact.
A short while later we were told to report to the parking lot for a headcount (where I encountered the damage at the thotel's entry seen above). Then we were offered sanctuary at the hillside pool for a spell through a nice series of aftershocks in the 4-5.0 range until we were ordered back to the parking lot out of possible landslide concerns.
Finally at around midnight we were given access to our rooms again and we returned to sleep as best we could through the aftershocks to come.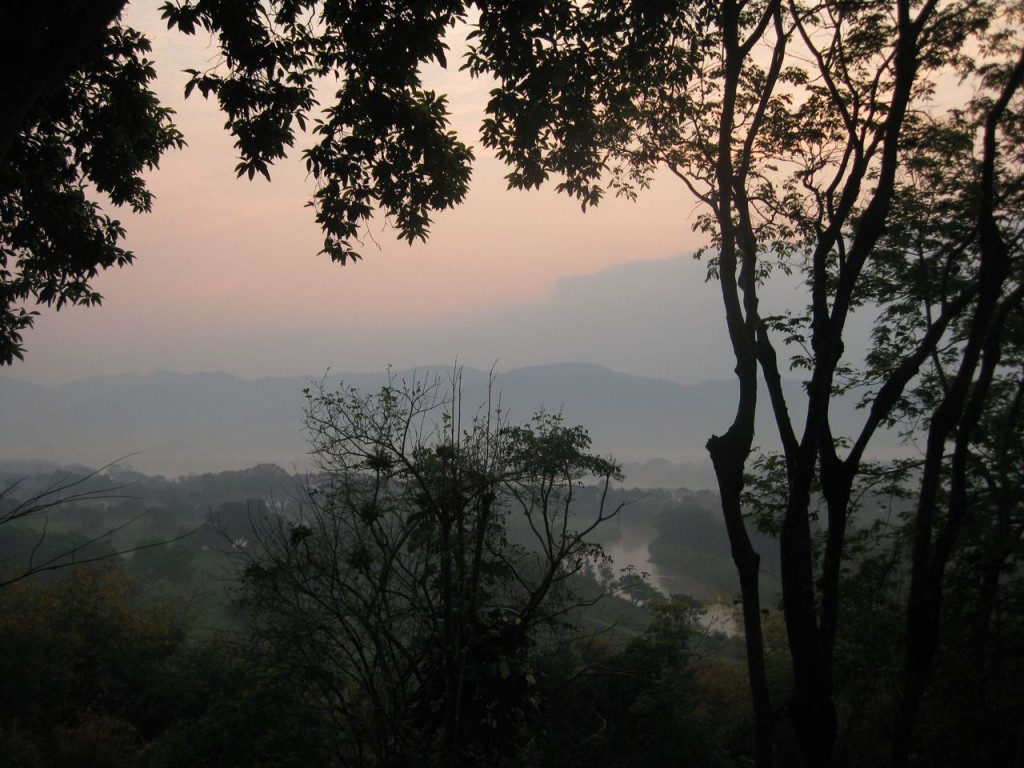 This morning, everything visible from our balcony at the Anantara Resort was still in place and I'm happy to report I seem to have emerged from the worst of the stomach illness still a bit wobbly and weak, but in far better shape and ready to rejoin the tour group.