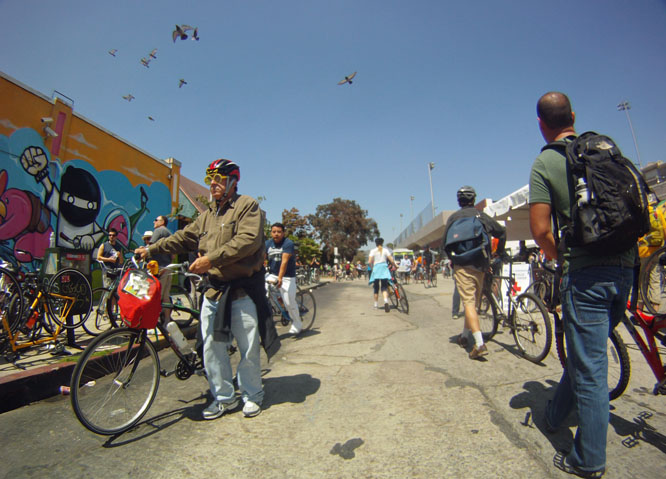 So when I heard that the Active Arts program people with the Music Center were seeking "a day in the life" type photo submissions for an exhibit that was to be part of its "Celebrate The Pulse of LA" event this coming weekend, I chose a subset of the massive number of photographs I took during the second CicLAvia last month and submitted them to be considered for inclusion. Last week the Music Center notified me that they were in. Yay!
The Music Center also informed me that it would be holding a contest, with the six top vote-getting photographers winning a camera bag, a $300 Samy's Camera gift card, and coverage in an ensemble feature to run in the LA Times' Brand X magazine.
The reason I'm telling you all that is because in addition to in-person voting at the Music Center this Saturday and Sunday, there's the option of voting via text message, which started today coinciding with the opening of the online photo gallery (my set is here), and I would be totally thrilled if you'd vote for me by texting 2410017 to 22333.
If you're extra enthusiastic and supportive, up to 10 texts are allowed per cellphone number, and I've been assured the texter's digits are kept completely private and no spam will result from it.
Thank you!