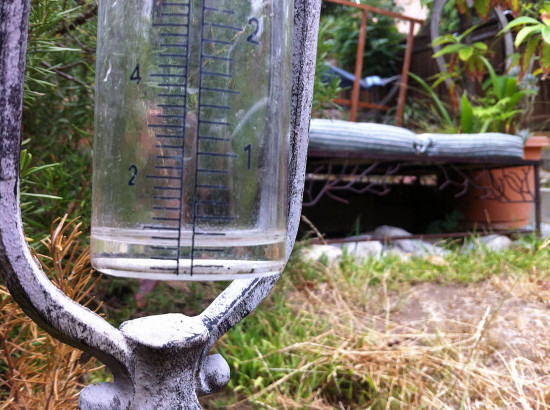 Figuring why the heck not, I put out the put-away precipitometer yesterday after hearing that sub-tropified showers and thunderstorms might grace the skies above our Silver Lake backyard.
This morning? I found a skosh more than a quarter-inch had fallen — with perhaps a few more hundredths to come. Granted, not a very auspicious starting amount to the 2013-14 rainfall season (which technically began July 1) — but what is remarkable is that we're in the middle of summer, and rain during this stretch of the season is a rare thing, indeed.
So, with measurable rain being measurable rain and you gotta start somewhere, this is as good an amount as any.
July 11: 0.27″
Season Total: 0.27″